Fresh from My Blog-O-Matic:
---
November 11, 2013 | 3 Comments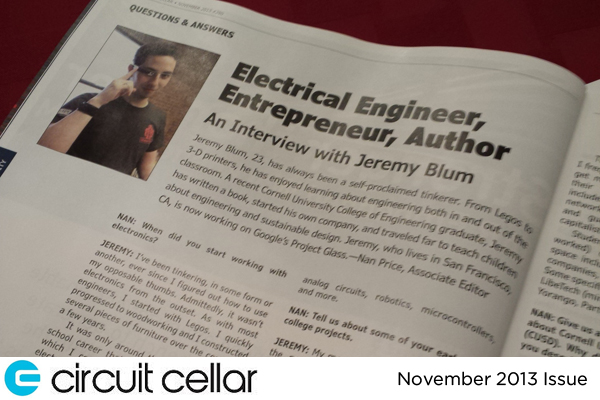 This month, I'm the featured interview in Circuit Cellar magazine! In the Q&A article I discuss many of the interesting projects I've worked on, how my education at Cornell impacted my entrepreneurial spirit, my recent book release, and what inspires me to teach others.
Continue reading
Byte-Sized Bio:
---
I'm an Electrical Engineer developing open-source hacks, building robots, blogging, promoting sustainability, and heralding entrepreneurship. I believe that creative engineering is indistinguishable from fine artwork.
Random Portfolio Project:
---
TEDx Cornell University 2011
October 2011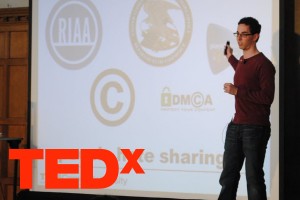 I gave a talk titled "Open Source Society" at Cornell's 2011 TEDx event. I explained how the philosophy of open source sharing could be expanded to other fields.